This is us
The power of being proximate
Our founders, Jim Taylor and Debbie Aung Din, launched Proximity Designs in 2004 with the commitment to create a social business for Myanmar's underserved rural families. They saw farmers' profound needs were neglected by the private, government and aid sectors. After 20 years working to make change happen in tough environments around the world, they put to use a powerful idea they learned at the start of their careers.
It was in the Mississippi Delta where they worked with social entrepreneur and civil rights leader, John Perkins, that they learned an important lesson: deep knowledge and understanding comes from living among those you aim to serve. Their problems become yours.
With these values, they moved to Myanmar and entered the rural market with 13 team members and two treadle pump models, working alongside rural farmers.
Hence, our name Proximity.
The mission
35 million rural people with a lot to gain
In a country where 70 percent of the population depends on agriculture, improvements in farming technology and techniques – and the credit to access them – are vital to improving living conditions.
That's where we come in. Our mission is to increase incomes across rural Myanmar. Over the past 16 years, our customers have seen an average annual income increase of 30 percent by using our products and services, which helps put food on the table, keep kids in school and set families up for a brighter, easier future.
Agility through moments of change
While our mission has always stayed the same, over the years we've adapted quickly, responding to changing needs. This couldn't have been more true in the days immediately after Cyclone Nargis hit the Ayeyarwady Delta in 2008. That year we shifted gears, employing our distribution network to eventually deliver over $17 million in emergency aid to 1.2 million farmers.
As we grow, we continuously aim to deliver the most impactful products and services for our customers. Now we see ourselves at an inflection point – moving beyond treadle pumps to scale a wider platform of agricultural services, coupled with nation-building to help Myanmar's farmers achieve their goals.
Social and enterprising
Being a social business, our aim is to have deep sustainable impact at a large scale. Our revenue model is 35% earned revenue from the farm technology and agronomy products we sell and 65% philanthropic capital. Our grants allow us to invest in product design, measure impact and reach thousands of rural villages.
Human-Centered Design
Designing products for the rural poor
play_circle_filled
The Delta, the Dry Zone and beyond
The scale and scope of our work
Our early years of operation allowed us to create a nationwide network of field sales teams, private retailers and hundreds of independent village agents needed to deliver products and services to small farm customers across Myanmar. Today the scope of our network reaches nearly 75 percent of the farming population. We have customers in the Ayeyarwady Delta, Lower Myanmar, the Dry Zone and the Shan hills.
The golden land
Why we focus on Myanmar
For decades, Myanmar was one of the world's poorest and most isolated countries. We were drawn to work here because we saw the huge potential for how well-designed products and services could have a meaningful impact on the lives of millions of enterprising small-plot farmers.
Sometimes folks ask us if we have plans to expand beyond Myanmar. Simply put, our answer is no. We strongly believe it takes deep knowledge of a place and the lives of its people to have a chance at solving the complex problems of poverty and economic development. Our intention is to go deep into this large market rather than skim the surface in many different places.
Over the past seven years, the pace of change in Myanmar has been dizzying. We've had to be especially agile to adjust to the changes our customers are experiencing. Myanmar is far behind its neighbors and millions of small farmers are still neglected and poorly served. It's now a key moment in the country's long history. It will take years of sustained effort, wise leadership and efficient use of investments to rebuild the nation and lift millions of rural families out of poverty.
That's why we're here.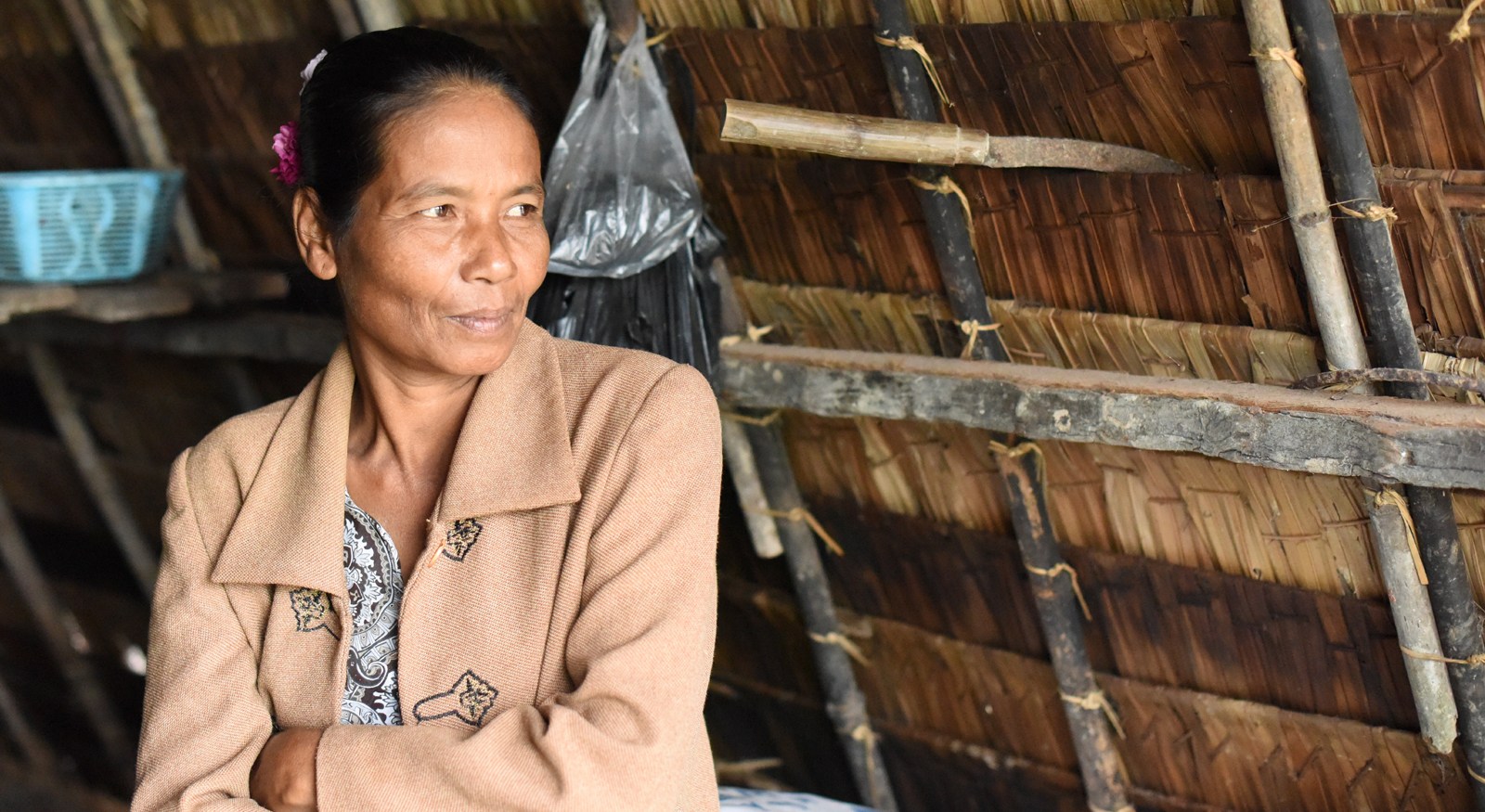 Lasting impact at scale
Farming households choose to purchase our products and services because they see a quick return on their investment through higher yields, reducing crop losses and optimizing inputs. Our in-house social impact team has been interviewing hundreds of customers every year for over a decade. They measure farmer income gains that can be attributed to the use of our products and services.
Take a look at the numbers below for a snapshot of the scope and scale of our impact:
| | |
| --- | --- |
| Scale | 250,000+ farm customers added each year on a base of over 900,000 farm families |
| Reach | 10,000 villages, 160 townships, 75% of the farming population |
| Median | Net gain of $300 annually per farmer income |
| Efficiency | 6x (net income gain/cost to deliver) |
| Cumulative Impact | $498 million in the past 16 years |
| Sustainability | 35% of budget from earned revenue, 98% repayment rate on farm loans |
Reports and financials
Take a peek around and hold us accountable
Here you'll find our latest quarterly reports and financial statements.
Proximity partners
Our community of investors and collaborators
We're fortunate to receive financial support from an outstanding group of investors and donors aligned with our mission. These include development banks, social impact foundations, governments, corporations and impact investors.
Recognition
We are honored to be recipients of The Skoll Award for Social Entrepreneurship, The Curry Stone Design Prize, Schwab Foundation Social Entrepreneur of the Year and The Ashden Award for Energy and Agriculture. In 2019, Proximity was ranked among the world's 50 Best Workplaces for Innovators by Fast Company.
The team
Meet a few of our designers, innovators, thinkers and doers
We've got some serious talent at Proximity. All 900+ of us – from the farmer-turned-sales staff, to the ballroom-dancing Head of Operations – bring valuable, unique perspectives to our work. Here's a sampling of some of the people who make up Proximity.
Jim

Taylor

Co-Founder, CEO Popcorn Addict

Debbie

Aung Din Taylor

Co-Founder, Proximity Research Lead Meditation Enthusiast

Yamin

Myo Nyunt

Head of People Operations Bibliophile

Khine

Yee Hlaing

Head of Finance Soul Singer

Hedvig

Sundberg

Chief Executive Officer, Proximity Finance Nudibranch Nird

Phyu

Hninn Nyein

Head of Operations Waltzer

Tom

Lloyd

Head of Marketing and Communications Tallest man in Myanmar

Sithu

Thein Swe

Strategic Partnerships Lead Fried Chicken Fiend

Sohee

Hyung

Head of Data Analytics Sushi Lover :3

Giulia

Zino

Head of Donor Relations Crazy Cat Lady

Soe Htike

Lwin

Head of Business Operations, Proximity Finance Archer

Sandar

Aung-Rebiere

Head of Direct Sales Pachycephalosaurus Birmanica

Nang

Seng Aye

Chief Agronomist Agronomist with Entomophobia

Seinn

Nwe Oo

Head of Finance, Proximity Finance Super Mom

Jamie

Stevenson

Head of Proximity Labs Crime Fiction Reader

Bee Jei

@ Aung Kyaw Moe

Talent & Culture Manager Amateur Rapper

Thet

Hnin Aye

Social Impact Lead Asian Drama Fanatic

Ben

Warren

Head of Investment and Strategy, Proximity Finance Small Wave Surfer

Thiri

Yadana Saw

Head of Dealer Sales Hodophile

Lwin Mar

Htun

Business Planning and Performance Manager Karaoke All-star

Kyaw

Zaya

IT and Facilities Manager Thespian

Su Su

Khine

Internal Audit and Compliance Manager Music Lover

Nway

@ Hsu Mon Htet

Product Manager Jokester

Aung

Moe

Field Operations Manager, Proximity Finance Party Animal

Phyu Phyu

Pyae

Product Manager, Proximity Finance Quiet Doodler

Aung

Ko Ko

Supply Chain Manager F1 Fanatic

Mar Mar

Thwin

Finance Lead Swimmer

Man

Cha Koe

Business Operations Manager Avid Reader

Jon

Hiebert

Investment Manager, Proximity Finance City Cyclist

Toe

Lin

National Sales Manager Master Sense of Direction

Xander

van den Eelaart

Data Scientist Beach Fanatic

Khin

Thi Thi

Head of People Operations, Proximity Finance Plan.Travel.Eat

Khin

Yadanar Seinn

Digital Marketing Manager Coffeeholic
Our board
Minos Athanassiadis, Jim Taylor, Debbie Aung Din, Elisabeth Eilers and Joel Epstein.