Banking beyond the city lights
Affordable financing for rural entrepreneurs
The rural population is often the last market to be served by traditional banks. Their loan sizes are small, they are difficult to reach and they often have complex income streams that ebb and flow. Most of our customers did not have access to the capital they needed to invest in their farming business.
We believe rural farmers deserve the same access to capital as folks in the cities. Building on our decade-long relationship with rural farmers and intimate knowledge of the risks and opportunities, we bring finance to the farm.
Proximity Finance Services
Onwards and upwards
Five innovative loan products that help farmers, migrant workers and small business owners stabilize their finances, get rid of high interest debt, and launch themselves into an upward financial spiral for good.
Crop Loan
Livestock Loan
Small Business Loan
On-the-Go Loan
Hybrid Loan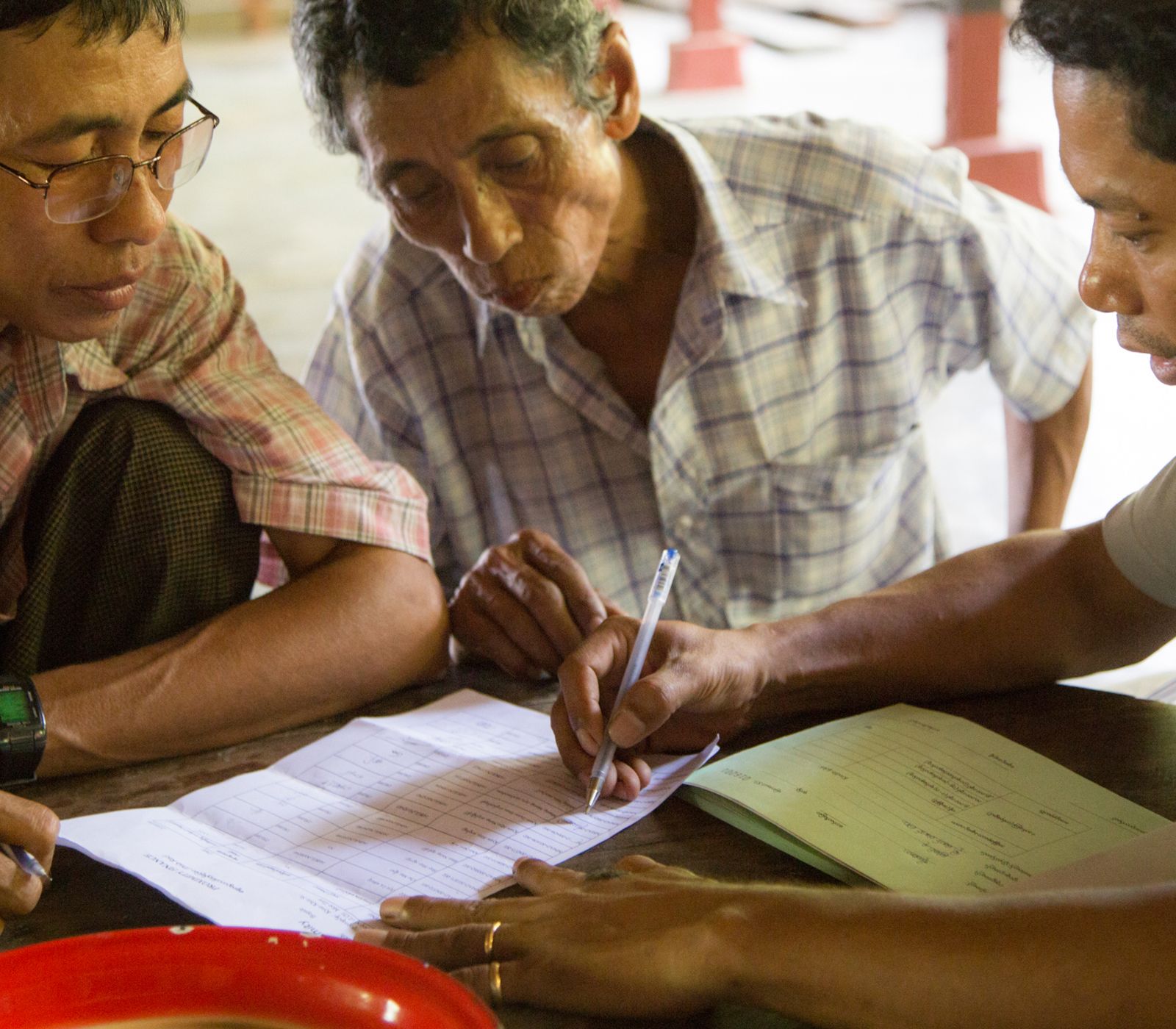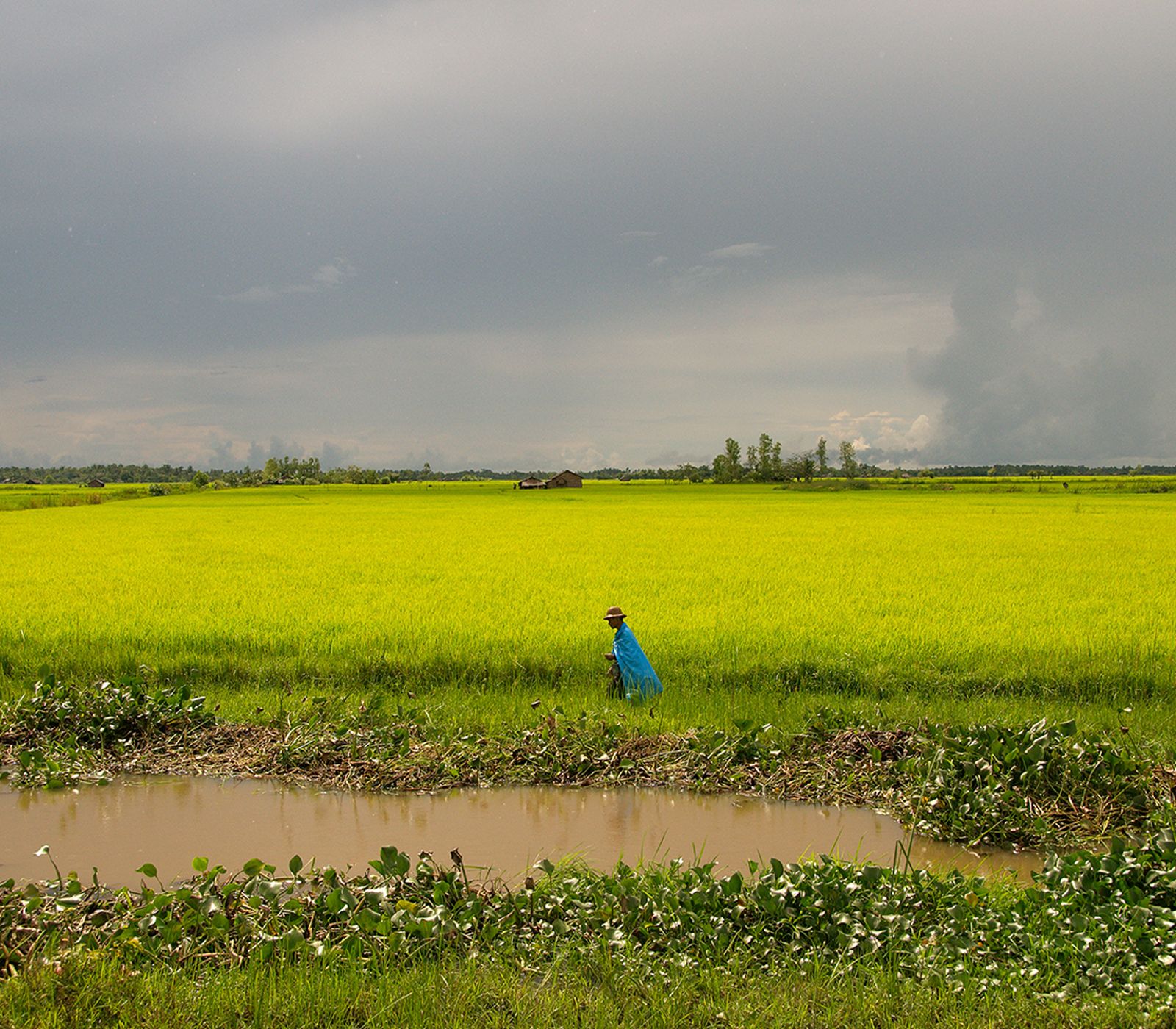 Crop Loan
Provides vital season-long working capital in cash to cover input costs such as seeds and fertilizer, along with hired labor, tools, and harvesting equipment. Our most popular loan.
Average Loan Size: 250,000 – 600,000 kyats / 178 – 427 USD
Available Since: 2012
Afford Two, Eat One
Publication
As with all of our work, the design of our finance services and products begins with a deep understanding of our customers. In 2014, we compiled research on the money habits of Myanmar farmers in the publication Afford Two, Eat One. This work was done in collaboration with our friends at Studio D Radiodurans and Frog Design. Watch our video about this publication.
Download the e-book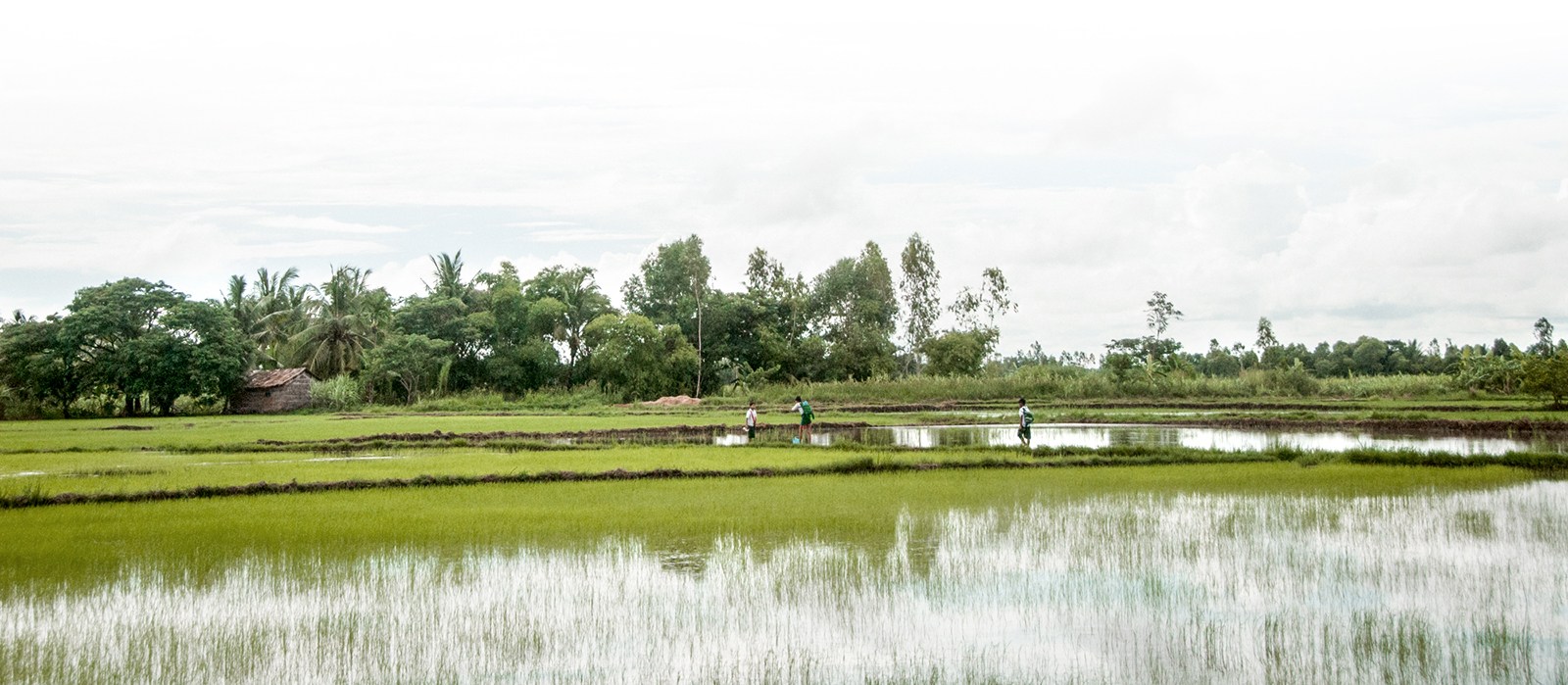 A loan for every season
Crop Loan spotlight
We know that among smallholder farmers, there is great diversity in the types of crops they grow and harvest. While the Ayeyarwady Delta is known for paddy fields, farmers in the Dry Zone and the Shan hills grow everything from beans and pulses to fruits and flowers. Even within these regions, crop types and planting schedules change from season to season, driven by weather patterns and market fluctuations.
Our Crop Loan is designed to be flexible to these complexities. Our team carefully maps planting and harvest periods for different regional crops to ensure crop loans go out when farmers are planting, and repayment is tied to when the harvest comes in — money when they need it, repayment when they have it.
Throughout the whole loan cycle, we're checking in with our customers. Through surveys, interviews and regular visits to villages, customers give us valuable feedback to improve our offerings. We aim to go beyond the transaction and become a true partner. Some of our crop loan customers have worked with their loan officer for several harvesting cycles to grow their farms and businesses together.
Direct-to-farmer lending
Credit that reaches the remotest regions, delivered with a smile
We lend directly to farmers, not through farm associations or producer groups. Our on-the-ground field staff travel directly to the villages, saving our customers both time and money. In 2021, we'll make loans to over 250,000 smallholder farmers and entrepreneurs across 3,500 villages, with a loan portfolio of approximately $77 million.
Enough credit and we're flying!

- Daw Thaw Tar, Seikkyi Village
Proximity Finance by the numbers
157,555
Borrowers
Active loan clients as of October 2020
350
Dollars
Average loan size
58
Million Dollars
Outstanding portfolio size as of October 2020
2
percent
Portfolio at risk > 30 days
The lending line-up
The farm finance team is made up of over 450 individuals, creating a strong network of loan officers, cashiers, data analysts and managers across the country. Here are just a few of our team leaders: Ben Warren, Soe Htike Lwin, Kyaw Zay Ya, U Aung Moe, Toe Toe Kywe, Wai Phyo Zaw, Seinn Nwe Oo, Thandar Aye, Yin Nwe Htway and Chaw Su.